Home >Project Development and Implementation


Project Development and Implementation
You might have an exiting project lying on "stand-by" due to lack of time and capacity for implementing. If so - I might be able to help you.

Examples of experience:

Project development
Hummus
Originally a traditional homemade dip from the Arab world. After two years' development produced industrially in Saudi Arabia under high hygienic conditions, filled aseptically and packed in Tetra Pak cartons.
(A development project together with Tetra Pak in Sweden).


Recombined Feta cheese
The first commercial production in the world of recombined Feta cheese being produced from milk powder and vegetable oil.
First production took place in Medina in Saudi Arabia and was later moved to new factory in Dammam by the


Persian Gulf
(A joint venture between New Zealand Dairy Board and SADAFCO, Saudi Arabia).
See SADAFCO's homepage: www.sadafco.com


Project implementation
Mövenpick ice cream factory in Egypt


Cheese factory in Dordrecht, Eastern Cape, South Africa - the first dairy in South Africa to be owned jointly by black emerging farmers and white commercial farmers.


Factory for making PET bottles and bottling drinking water in Medina, Saudi Arabia.


Mini dairy for the King of Thailand installed within his Royal Chitralada Palace in Bangkok. (A gift from the Danish Government in connection with H.M. the King's 60 years' birthday).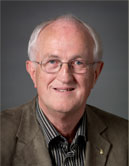 - Owner of Anneberg Consult established 1985